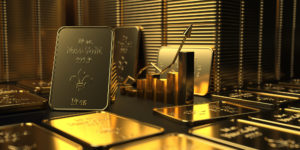 Prime Mining (TSX.V:PRYM) (OTCQB: PRMNF) (Frankfurt:A2PRDW) is shaping up as a 2020 market darling. 
This company has EVERYTHING investors should be looking for in a gold prospector, including:
Management: Both the CEO, Andy Bowering, and Chairman, Dan Kunz, have earned a reputation for making their shareholders really rich!
Size: The latest resource statement shows 833,000 AuEq measured and indicated ounces and 277,000 inferred ounces. 
Blue Sky Potential: We know that the project already has over 1million tons and that is only from exploring 40% of the deposit! Now there is the opportunity to dig up the rest to see whether this is a 2 million or even a 3 million ounce operation. 
Funding: The company recently received $10 million to explore further. 
Dirt cheap compared to its peers.
Location: The Los Reyes deposit is in a mine-friendly jurisdiction in Mexico in a neighborhood with several producing assets.
In short, the company has the benefit of a known resource, massive upside potential and a management team that has what it takes to deliver value.
Andy Bowering even put in his own personal money to kickstart the project and, to date, none of the managers have drawn a dime in salary. Everything has gone into bringing this project to fruition. 
This is why we believe that Prime is one of the top junior gold projects of 2020:
So Cheap it's Basically Free
The company has already moved up from 35cps in March to touch 90cps on the 25th of May, but looking at its market value relative to its peers, Prime still looks like it has serious legs!
To be clear, the market average is $84 per ounce, so even if Prime were to double from these levels to an EV/ounce value of $66/oz, it would still be trading at a deep discount. 
Even undeveloped, it is clear that this asset is worth multiples of its current market value. 
The More They Dig, The Better It Looks 
At the outset, let's just acknowledge the times we live in. Funding for junior exploration projects have been reduced to a trickle. S&P estimates that outlays for mining exploration will decline by 2.7 billion dollars this year. 
Prime's executives nonetheless have mange to get funding to the tune of $10million, a testament to their network, skill, and the potential that the Los Reyes deposit exhibits. 
It says a lot for a junior mine to be able to advance their project towards a feasibility study in a sector which is basically seeing financing for exploration evaporating. 
Prime has bucked the trend and has already committed $5 million on further exploration! 
To date they have proven that they have a deposit of 833,000 measured and indicated AuEq ounces and a further 277000 ounces inferred. Exploring the remaining 60% could take this deposit well beyond 2 million ounces, putting it in the league of the majors.  
CEO Andrew Bowering has returned millions to his shareholders
On the company's merits alone, this stock screams "BUY"! But when you consider what CEO Andrew Bowering has done in the very recent past, you will understand why this may just be the gold stock of the year. 
Junior mining is about management, management, management. Andrew Bowering is a serial entrepreneur and has proved to shareholders time and time again that he is one of the savviest investors in the mining game, regardless of the commodity. 
Bowering's most recent company was Millennial Lithium, a company that he founded and took to a $400 million market cap. 
Company Chairman, Daniel J Kunz has been in the mining game for over 30 years and can also cite many successes. Here's a quick list: 
Past Executive Chairman at Zinco Do Brasil Inc
President & Director, Kenai Resources Ltd
President, CEO at Ivanhoe Mines
President, CEO at China Gold International Resources
Founder, Director of US Geothermal Inc
If these two guys had a resource in the middle of no-mans-land it would be worth a closer look. But here they have already discovered 1.1 million ounces of gold equivalent, in a known mining jurisdiction. And ongoing exploration suggests some serious upside. 
It's Hard to Find A Stock That Doubles Your Money 
The markets have been gyrating wildly in the wake of COVID19. It's hard to sift through the noise and find a solid opportunity that will give a return and allow you to sleep at night. 
Oliver O'Donnell from VSA Capital put out a BUY recommendation with a target price of $2.08/share – that's more than double the current share price! (Access the report here)
O'Donnell also confided that Prime Mining Corp is the "Most exciting gold juniors he has seen for a while." 
With gold tailwinds, a management team that's on fire, an undervalued asset and a project that has the funding in place to go after that blue-sky potential, Prime Mining appears to be a 2020 jackpot. 
If you would like more information about Priming Mining (TSX.V:PRYM)(OTCQB:PRMNF)(Frankfurt: 04V3) or investing in the share, please leave your details below and we will contact you.