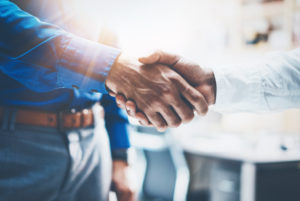 According to S&P Global Market Intelligence, the recent rally in the gold price will not be enough to prevent 2020 turning into the worst year in 15 for global exploration spending. However, Prime Mining's (TSX.V:PRYM)(OTCQB: PRMNF) (Frankfurt: A2PRDW) has received an investment of C$10million  to expand its exploration efforts at its Los Reyes gold deposit in the south east of Mexico.
The Los Reyes deposit has been explored in the past but rejected and abandoned soon after. Not because it was barren, but because it was drilled at the wrong end of the commodity cycle. With exploration projects, timing is everything. Thus, with gold prices well over $1700/oz, a surface deposit, that is accessible via open pit mining with a low stripping ratio is as they say, "as good as gold."
Moreover, the deposit seems to show a reasonable grade and has the management in place to support the operations in a country with a long mining history. To date, the company has explored only 40% of the deposit and has a measured an indicated resource of 833,000 AuEq ounces and a further 277,000 AuEq ounces. Immediately $5million of the $10million investment will be deployed into exploring the remaining 60% of the deposit in the hope that they can prove a resource of at least double this amount.
Should Prime Mining be successful in showing that this is a 2million or even a 3million ounce deposit, this would put the company in the class of the majors.
Exploration continues to return positive results
Ongoing exploration in the area has shown that the Los Reyes deposit has potential. Recent results from the new trenches and road cuts in the company's surface exploration program continue to show wide mineralized areas over the Guadalupe West deposit.
Guadalupe West is one of eight deposits currently modelled on the Los Reyes project, and sampling shows a wide exposure of mineralization at surface that extends along strike for more than 200 metres. The deposit was modelled using the previous drilling along with some new trenching and road cut sample data and a pit constrained resource has been estimated. The sampling program has provided valuable information in determining the surface expression of mineralized structures, planning pit locations, and establishing where structures remain open to expansion.
Sampling consists of crews collecting continuous 1.5 metre rock chip and channel samples targeting quartz bearing alteration zones in hand dug trenches where bedrock is covered by shallow overburden and from exposed road cuts across mapped and unmapped structures.
In addition to the extensive work at Guadalupe West, the exploration team, operating under a Covid-19 response plan to assure their wellbeing, are using heavy-duty equipment to gain access to more targets in the 6300-hectare project area.
Surface trenching and road cut sampling are part of Prime's initial phase of exploration designed to better map the surface expression of mineralized structures and integrate the results into the new resource model. Plans for the next few weeks include opening trenches at the Tahonitas and Buena Noche deposits and expanding existing trenches at the Zapote North and South deposits. In addition, crews will continue exploring the Las Primas area, which has never been drill tested.
Project shows a low-cost base
The Los Reyes project shows substantial resource upside, based on open extension of known resources, 10 kilometres of undrilled strike length and at least 8 exploration targets. This increases the chances that the deposit is substantially larger than what was initially anticipated.
Furthermore, CEO, Andrew Bowering confirmed to Lara Smith, founder of Core Consultants that  "the all-in-sustaining-cost is around $900/oz," and at a current gold price of $1724/oz, this project seems highly attractive compared to its peers in other parts of the world which may exhibit higher grades, but with deeper gold deposits.
Realizing the low cost potential, VSA Capital published a report on Prime Mining with a BUY recommendation. This report can be accessed here.
Highly experienced management team that's done it before
The company boasts a solid management team with years of experience.
Company Chairman, Dan Kunz is the company's Executive Chairman. He has held no less than fourteen directorships in mining companies and was President and COO of Ivanhoe Mines for almost six years, during which time he was part of the team that discovered the massive Oyu Tolgoi copper deposit in Mongolia, one of the largest copper deposits in the world.
Moreover, Kunz has been the lead independent director for Chesapeake Gold Corp, a gold operation in Mexico and is therefore well placed to lead Prime Mining.
Andrew Bowering, CEO and director, brings 30-years of experience as owner and operator of numerous exploration and mining outfits. Bowering has achieved success in several exploration ventures, most recently, Millennial Lithium (TSXV:ML), which he took from inception to a company with a market cap of $400 million.
The Bottom Line
Prime Mining (TSX.V: PRYM) is a de-risked asset that has already proven a resource of 833,000 AuEq measured and indicated ounces and an inferred resource of 277,000 AuEq ounces. The company has secured funding of $10million to explore the remaining 60% of their deposit. If the remaining 60% is proven to be host the same mineralogy, then this would become a 2million ounce gold oxide project, putting Prime Mining in the league of a major gold players.
In the unlikely event that Prime's exploration results do not show mineralization, then Prime would be able to heap leach the 877,000 ounces and fast track the project to production.
Therefore the way to view this asset, is that it is a known oxide deposit, amenable to low cost mining at well below the current gold price with the potential to increase its resources estimate. 
If you would like more information about Priming Mining (TSX.V:PRYM)(OTCQB:PRMNF)(Frankfurt: 04V3) , please leave your details below and we will contact you. 
Disclaimer:
Core Consultants represents Prime Mining in providing marketing services to promote the company. Prime Mining is a listed gold mining stock on the TSX exchange and therefore has inherent financial risks. This article is by no means intended to be construed as advice and investors should take caution and conduct independent research before investing in this share or any other junior mining stock.