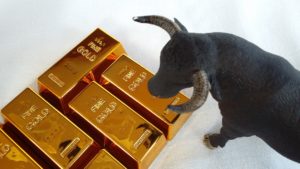 Canadian-based Prime Mining Corp's gold and silver project near Cosalá in Mexico is well positioned to benefit from a buoyant gold price and a highly prospective orebody.          
Prime Mining's (TSX.V:PRYM) (OTCQB: PRMNF) (Frankfurt:A2PRDW) Los Reyes exploration project in the south east of Mexico is one of the most exciting gold plays in the constrained junior mining space today. Even though exploration spend has taken a hit in the carnage created by the Covid-19 pandemic, Prime has continued drilling to expand existing data and to identify promising new targets. The company is one of only a handful of junior mining outfits that has been able to carry out its exploration work during the global health crisis.
According to S&P Global Market Intelligence, the recent rally in the gold price will not be enough to prevent 2020 turning into the worst year in 15 for global exploration spending. Funding for junior exploration projects has been reduced to a trickle.  Prime's executives, nonetheless, managed to get funding to the tune of $10million, a testament to its management team and the potential that Los Reyes exhibits. It says a lot for a junior gold mining company able to advance their project towards a feasibility study in a sector which will see outlays for exploration drop from USD9.3-billion in 2019 to USD6.6-billion this year. 
Despite the gold price hovering around seven-year highs of USD1700 an ounce, money spent on drilling for the precious metal this year is likely to shrink by more than USD800-million, compared to 2019. Prime has bucked the trend though and continues drilling out a decent resource, which could make it one of the top junior gold mining projects in 2020. The company is well positioned to take advantage of the current volatility in the world markets and a buoyant gold price.
As good as gold in a volatile world 
When volatility cracks the whip and the gold bulls start galloping, a junior exploration company would want a significant head start. If they are out of the blocks early, and the world comes tumbling down, punters will start noticing its underlying potential. Los Reyes has done exactly that. It has more than enough in its arsenal to set the table alight, although it would not necessarily be the first place where investors would go sniffing around for a good deal, which means that the share is undervalued with lots of potential for a re-rating once investors cotton on. 
The area has a long and prolific mining history. Los Reyes has been probed in the past but rejected and abandoned soon thereafter. Not because it is barren, but because it was drilled at the wrong end of the commodity cycle. In the cut-throat world of gold exploration, timing is everything. Thus, with the gold price still heading north of record highs, a shallow deposit that is accessible via open pit, with a low stripping ratio is as good as gold. 
Moreover, if it has a reasonable grade, and has the infrastructure and management in place to support the operations in a country with a long mining history, well, it is a no-brainer.  Add to that open extensions to known resources, and more than a dozen additional exploration targets in a post Covid-19 world, where optimists are touting a gold price of above USD1900 an ounce, and Los Reyes looks more and more like a 2020 jackpot! 
Besides the gold-silver project's location in a prolific mining region of Mexico, Prime has the distinct advantage that a lot of initial work has already been done on the deposit in the past. 
Previous owners spent more than USD20-million on exploration and engineering over the last two and a half decades. Their work was done, however, at the bottom end of the commodity cycle when the gold price dropped to below the USD1200 level. Although substantial exploration drilling has been completed, and geologists have a good understanding of the ore body and resources to fast-track development at Los Reyes, their work covers less than 40% of the total exploration area, which leaves a significant opportunity for Prime to expand their known resources. Management believes that once the remaining 60% is explored, it could show a 2-3million ounce deposit, putting Los Reyes in the class of the majors. 
Exploration continues to return positive results 
Ongoing exploration in the area has proven the exceptional potential at Los Reyes beyond any doubt. Recent results from new trenches and road cuts in the company's surface exploration program continue to show wide mineralised areas over the Guadalupe West deposit. Guadalupe West is one of eight deposits currently modelled on the Los Reyes project, and sampling shows a wide exposure of mineralisation at surface that extends along strike for more than 200 metres. The deposit was modelled using the previous drilling along with some new trenching and road cut sample data and a pit constrained resource has been estimated. The sampling program has provided valuable information in determining the surface expression of mineralised structures, planning pit locations, and establishing where structures remain open to expansion.
Sampling consists of crews collecting continuous 1.5 metre rock chip and channel samples targeting quartz bearing alteration zones in hand dug trenches where bedrock is covered by shallow overburden and from exposed road cuts across mapped and unmapped structures.
In addition to the extensive work at Guadalupe West, the exploration team, operating under a Covid-19 response plan to assure their wellbeing, are using heavy-duty equipment to gain access to more targets in the 6300-hectare project area. 
Surface trenching and road cut sampling are part of Prime's initial phase of exploration designed to better map the surface expression of mineralised structures and integrate the results into the new resource model. Plans for the next few weeks include opening trenches at the Tahonitas and Buena Noche deposits and expanding existing trenches at the Zapote North and South deposits. In addition, crews will continue exploring the Las Primas area, which has never been drill tested. 
A larger resource than previous estimates
In search for a top-notch exploration project, Los Reyes catches the eye firstly because Prime is one of only a handful of junior miners resilient enough to push through in an adverse economic environment. Secondly, the recent exceptional exploration results in addition to the extensive drilling results of the past, makes one look twice. 
Furthermore, the project shows substantial resource upside based on open extension of known resources, 10 kilometres of undrilled strike length and at least 8 exploration targets. This increases the chances that the deposit is substantially larger than what was initially anticipated. 
Thirdly, at current gold prices, an all-in sustaining cost of around USD900 looks mouth-watering, and with most of the required infrastructure in place, it becomes a tad more attractive than higher grade, but deeper gold deposits in other parts of the world. 
Lastly, the company boasts a solid management team with years of experience. Andrew Bowering, CEO and director, brings 30-years of experience as owner and  operator of numerous exploration and mining outfits. Bowering has achieved success in several exploration ventures, most recently, Millennial Lithium, which he took from inception to a company with a market cap of $400 million. 
Speaking to Lara Smith, Founder of Core Consultants in a recent interview, Bowering confirmed that "the oxide resource at Los Reyes is far larger than historic estimates."  He went on to say that the project was shelved by previous investors in the face of depressed prices and has in fact been underexplored and overlooked.
 "Prime's exploration activities are now painting a fuller and more accurate portrait of its rich potential," Bowering said.  
The updated mineral resource estimate, prepared by Stantec Consulting, increases total oxide mineralized material and upgrades the assurance category estimate reliability. The new pit constrained updated resource (at 0.22 g/t Au cutoff) has risen to 19.8 million tonnes measured and indicated plus 7.1 million tonnes inferred from 6.8 million tonnes indicated and 3.2 million tonnes inferred historic global resource (at 0.5 g/t Au cutoff). The updated resource also has a gold equivalent of 833,082 AuEq measured and indicated ounces and 270,000 AuEq ounces inferred.
There is also upside to enlarge the resource and extract more gold and silver in a way that limits costs. Heap leach processing of mineralized material can be utilised below certain grades, while mill/gravity/CIL processing can be applied to material with better grades.
A 2013 Preliminary Economic Assessment included test work supporting recoveries of 93% gold and 83% silver with conventional milling, gravity and carbon-in-leach. The Updated Resource is based on recoveries of 72% gold and 25% silver.
The Update Resource technical report has a number of recommendations. These include additional trenching, which has the potential to expand the mineralization in El Zapote North and South, San Miguel East and West, between San Miguel East and Noche Buena, as well as in the Tahonitas area.
A 40 hole drilling program is also envisioned to measure the mineralization prospects down dip below current pit bottoms. On top of this, such a program will allow for subsurface testing of mineralization identified during the trenching program.
Crucially, it will also assess the continuity between ore bodies, such as El Zapote North and El Zapote South, and between San Miguel and El Zapote North. Linking such bodies will ultimately save production costs while hopefully unearthing more extractable deposits.
Mexico has historically been one of the most prominent mining jurisdictions in the world and many unexpected gems await those willing to go and look for them. Prime Mining's Los Reyes project is one of those gems. It has enormous potential and all the additional exploration targets appear prospective, which makes it one of the top junior miners to watch in 2020.  
If you would like more information about Priming Mining (TSX.V:PRYM)(OTCQB:PRMNF)(Frankfurt: 04V3) or investing in the share, please leave your details below and we will contact you.